< Home
Find the Music I like on BandCamp and SoundCloud
2021
Realized a scoop does not really fit on the long-john. OK it fits but you cannot really steer anymore.
So organized a build of a trailer from the carla cargo plans - much better fit for a scoop (or maybe 2).
I am about to document the sound in the wiki.
2020
I realized for better sound I need a bigger bike so I got a long-john from 1980. For now I just added the old system on there and just provided it with a better power supply (Liontron 80Ah@12.8V = 1024W/h = 1kWh ;)
But I need to get a scoop going on there soon.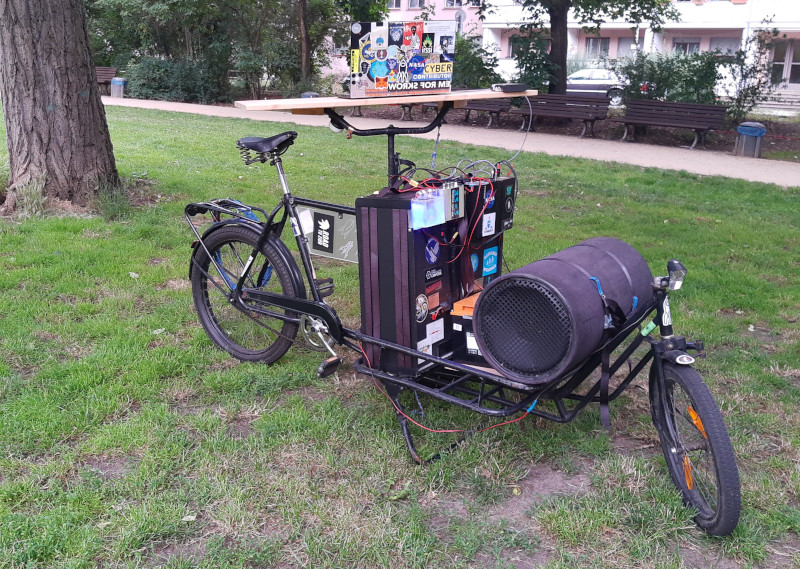 2017
This was my first attempt. The bass roll is a magnat Power bull 300 and it is driven by a ptx500 monoblock.